How it all started…
In 1993 the foundation stone was laid for the Appartements Ferchergasse. That year, my in-laws, Hans and Anna Rohacek, bought the attic at Ferchergasse 19.
Over the years, the company continued to grow with more accommodations. So today we can offer you 15 different apartments.
About us
Her son, my husband, Christian Rank, was also there from the beginning. He is responsible for the ongoing operation and the guests' care. I have been supporting him since 2008, initially only as a part-time job, since I was still working in group controlling at an insurance company. Since October 2013, I have worked full-time for our guests and the apartments.
Since 2015 we have the travel agency concession, as we also have a platform for apartments throughout Austria, where we arrange bookings for other hosts. For you as a guest, this has the advantage that we can offer you tourist services such as tickets, events, excursions, and more in our in-house travel agency.
Our three cats, Sammy, Davis, and Junior, also support us actively and very curiously in looking after our guests.
Stephanie & Christian
What makes the Appartements Ferchergasse so unique from my point of view:
Our family structure and thus personal care from you.
The apartments themselves. Regardless of whether you are a family with children, business travelers, backpackers, city travelers, or guests simply looking for relaxation. We have a suitable apartment for you.
Our environment. We are in a classic residential area, but with an excellent infrastructure. Lots of shopping, some good restaurants and coffee houses, ideal connections to public transport, and the proximity to the Vienna Woods.
So I cordially invite you to get to know this part of Vienna. I look forward to welcoming you as our guest!
Sincerely, your Stephanie
News from us
Stephanie Rank
Spring is coming slowly to Vienna, so I have a few tips for you today for a lovely spring walk around the apartments.
Slowly nature awakens from its winter sleep: the first flowers […]
Stephanie Rank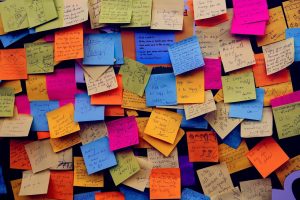 Rückblick und Vorschau 2022
The Review 2022
Somehow December went by faster than expected. As soon as the last month of the year began, Christmas was already here, and now […]
Stephanie Rank
A long conversation with Michael Bauer-Leeb from  Weitsicht – Büro für zukunftsfähige Wirtschaft about sustainability inspired me to put together a good overview of where you can get regional, […]