News, insider tips, inspiration & much more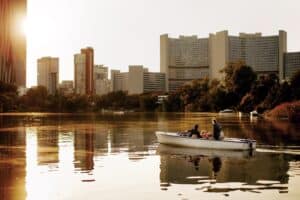 Summertime and water belong together in a way. Now Vienna (unfortunately) still is far from the sea, but that is no reason not to offer lots of exciting activities around the water.
How about boating?
So in today's blog, it is all about boating; yes, you read correctly because Vienna's an excellent offer combining several things. But first things first.
As you know, Vienna is settled around the River Danube, and a "side arm" of it, the Danube Canal, flows through the city center. So […]